Build a profitable solo business without feeling lost
Get clarity, direction, and focus towards your goals.Join a tight-knit group of like-minded solopreneurs and boost your business in 4 weeks.Honest feedback, support and accountability from trusted peers who have been there, done that and are eager to help.
❤️"Most Practical and Actionable Community" - Ali
💸"Ridiculous Value" - George
📈"The best business decision you will make" - Nathan
📅 Registrations Close: 5th February 2023
✅ 30 Day money back guarantee
🎉 $500+ worth of free bonuses and perks
🤗 Private Community Access: Lifetime
⌛ 2 seats left at current price!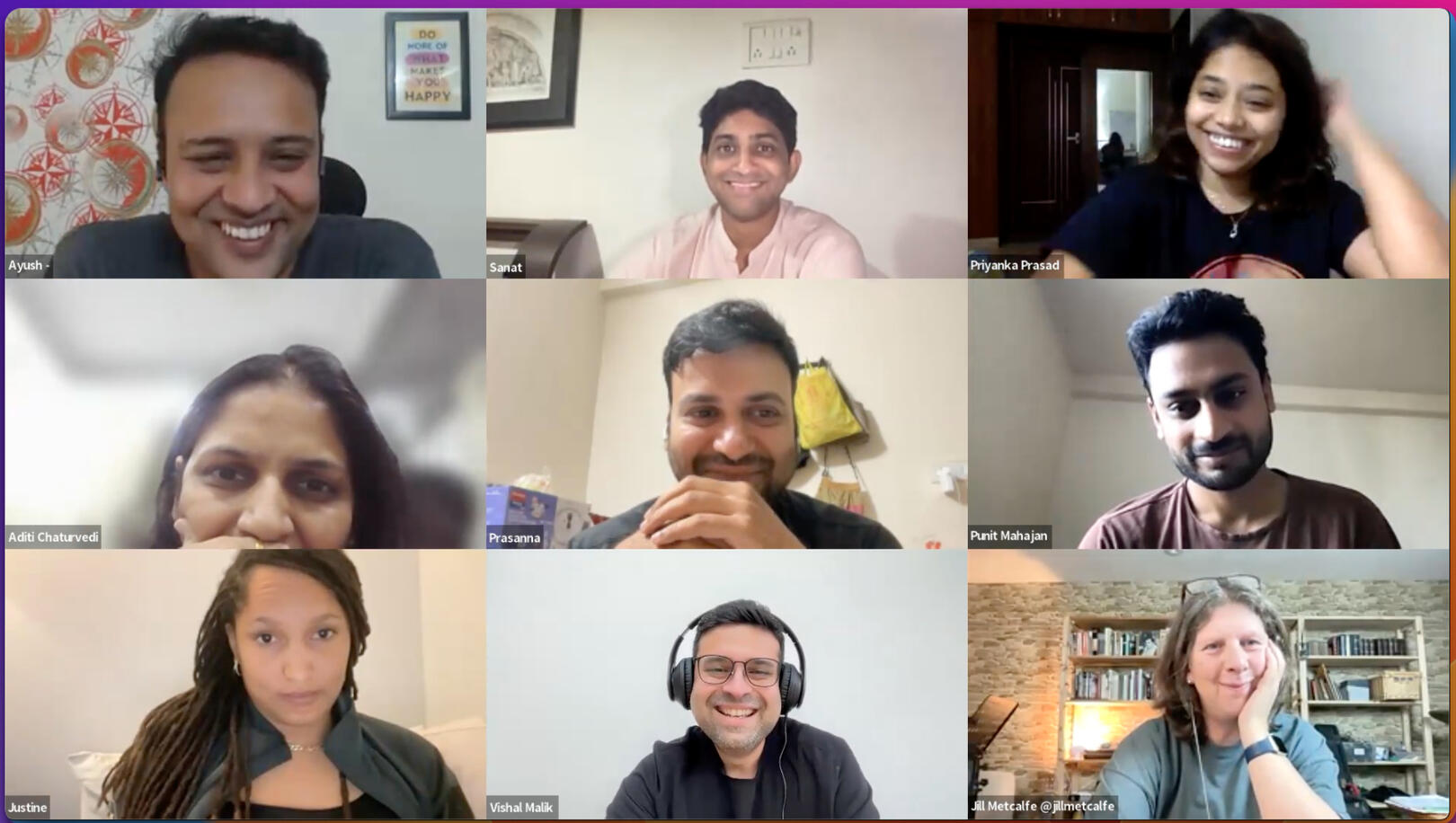 ⭐⭐⭐⭐⭐
Building a business is hard.
Doing it alone is harder...
😕
Your problems are unique
Your family doesn't understand what you're going through.
Your friends are oblivious to entrepreneurship.
And reading more content doesn't resolve your challenge.
😯
Nobody gives you honest feedback
People close to you don't want to hurt you.
Finding someone to give you feedback is a pain in the butt.
And Twitter Influencers keep repeating the same advice every day 🤷
😑
Its easy to get stuck in a rut
How do you prioritize tasks? which aspect of your business do you focus on the most?
What are next 3 steps you should be taking?
Gaining clarity is a struggle.
Your mastermind is here to help...
🤗 Your group members understand your challenges. They've been there, done that and want to help you.
🤔 They give you honest feedback so you can be true to your business.
📈 And keep you accountable to your goals so you're always moving forward.
What you get
🧠 Private Mastermind Group
💺 Weekly Hot Seats
📈 Personalized Strategy Sessions
🤗 Lifetime community access
What members are saying
Founder, Family Tech Help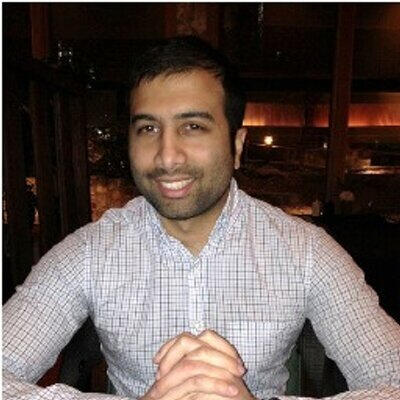 I joined in one of the monthly sessions, and am an active member of the community. Ayush created one of the most practical, valuable communities I've ever been a part of, and I've been part of many. I would recommend this to everyone!⭐⭐⭐⭐⭐
Founder, Feather.so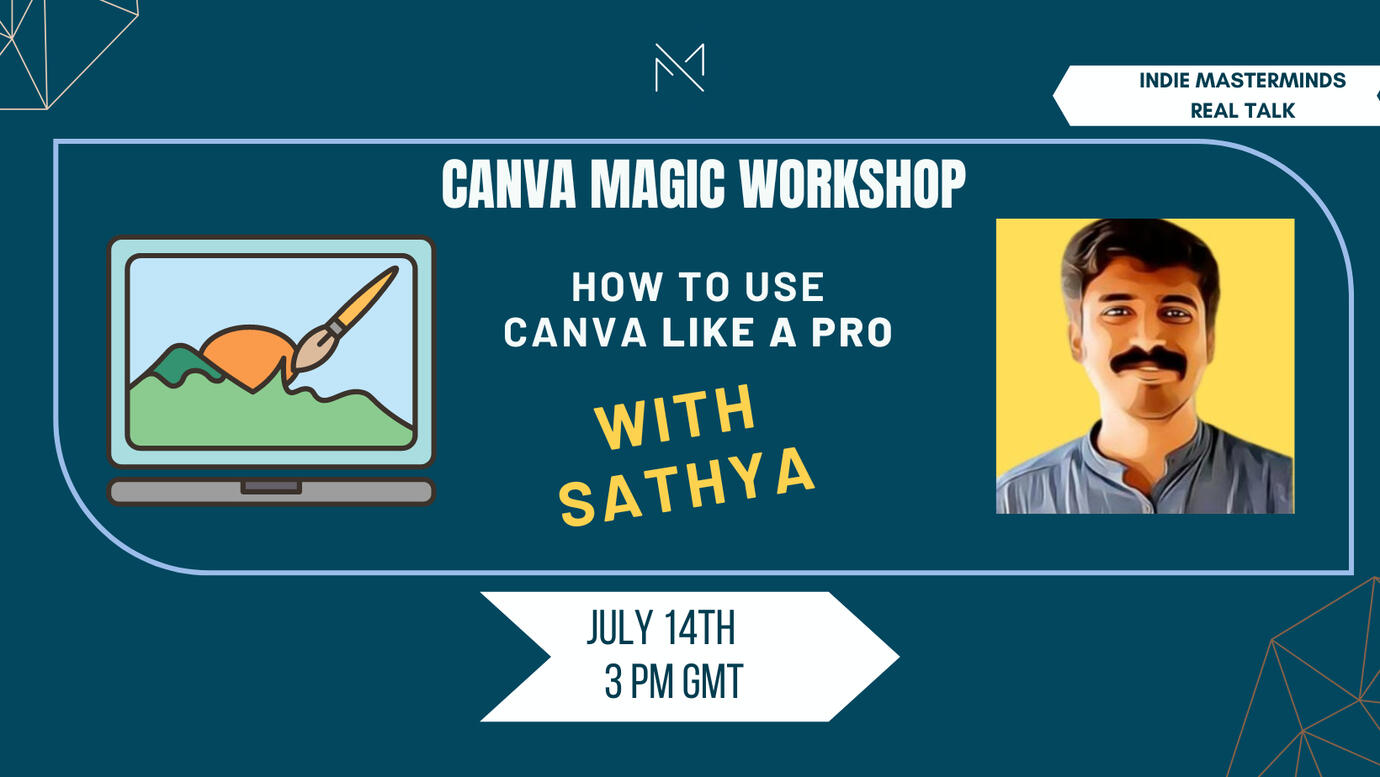 "Indie Masterminds is 100% worth the price.I was skeptical going in, because I don't know the people that are in the mastermind. So I didn't think I would get anything out of it. But because Ayush created this,I wanted to give it a shot and
it is 100% worth it.""⭐⭐⭐⭐⭐
No-Code Maker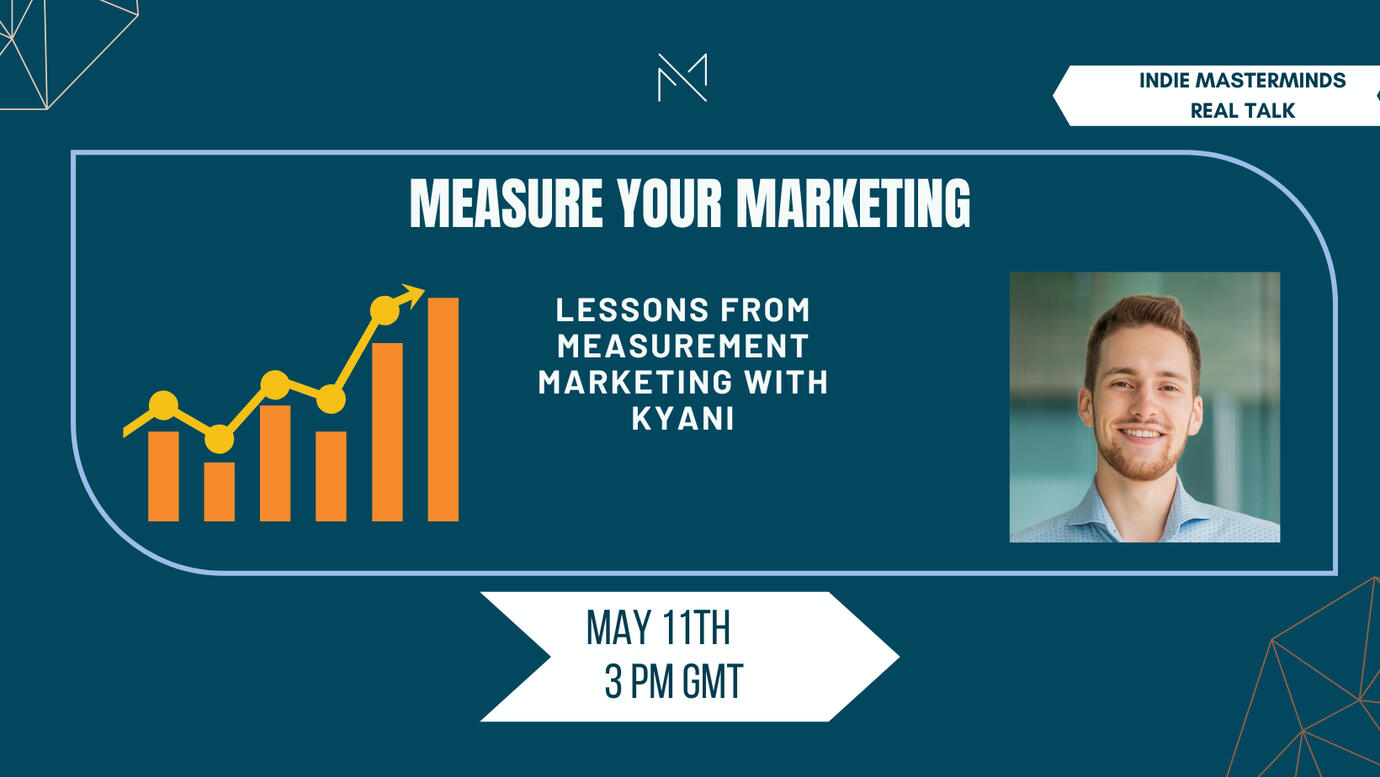 "It's easy to be drowned by our own ideas as a solo creator. I joined Ayush's Indie Masterminds with a cluttered mind and a messy plan. After completing the 4 weeks program, Ayush and the other indies in our group gave me insane clarity to what my next step should be. It's a no-brainer for its price!."⭐⭐⭐⭐⭐
Who should join a Mastermind?
SaaS Founders 📈
Find hidden opportunities in niche markets

Learn growth strategies that work

Achieve Product Market Fit
Creator Entrepreneurs 📚
Grow your newsletter, podcast or social following

Productize your knowledge

Sell more courses, e-books and memberships
Service Businesses 🏹
Monetize your skills

Get leads, calls and clients

Grow your freelance or agency offerings
How You Can Benefit From a Mastermind?
1. Get Clarity 😇
Get your priorities in order

Get a sounding board for your struggles

Get accountability and support from your peers
2. Get Started 😃
Find your niche

Validate product ideas

Monetize your side hustles
3. Get Going 🏃
Figure out your product's positioning

Learn and apply growth strategies

Find the best marketing and distribution channels
Get "Ridiculous Value"
Founder, Data to Page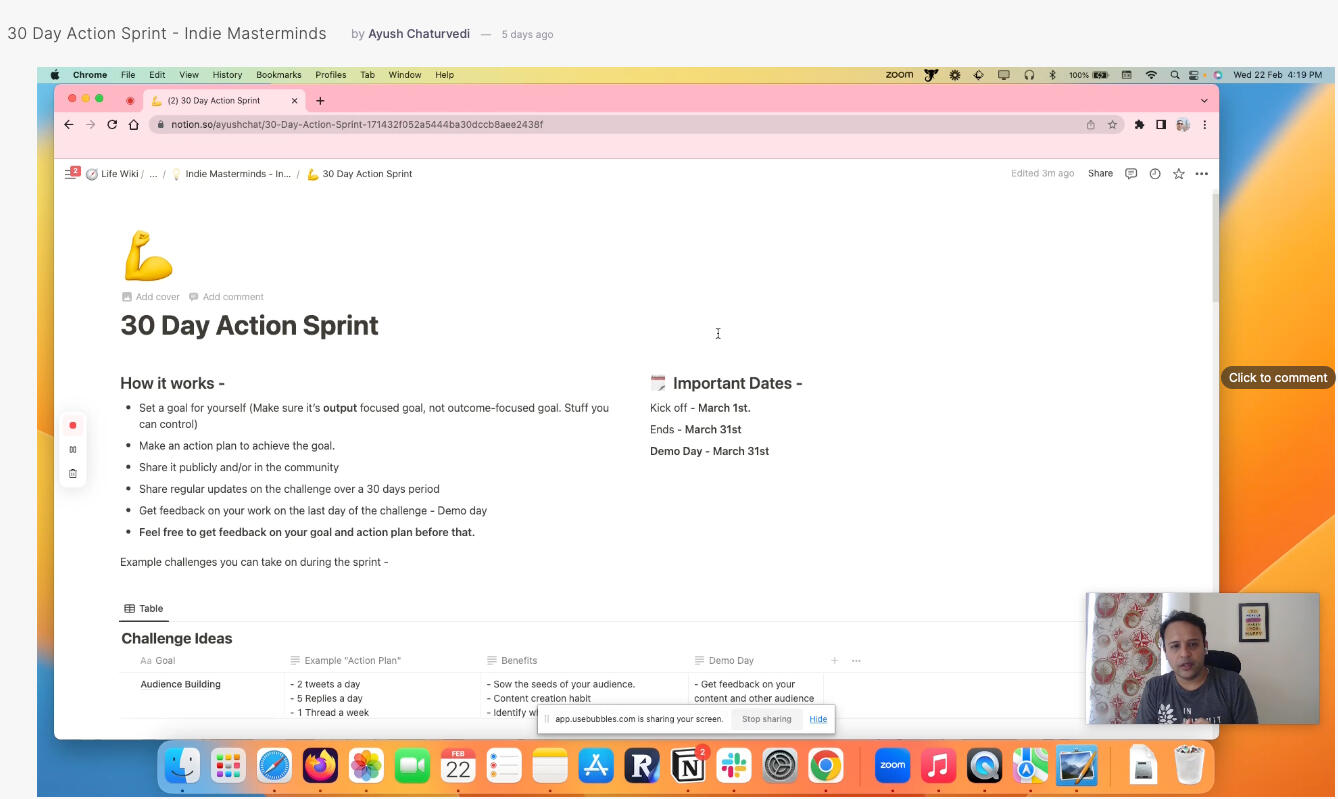 "The whole package is worth many folds its price. You'll get to learn from Ayush and other indies in your group.
Getting the extra push and help needed to move forward in your project 🚀"⭐⭐⭐⭐⭐
Creator and Tax Debt Expert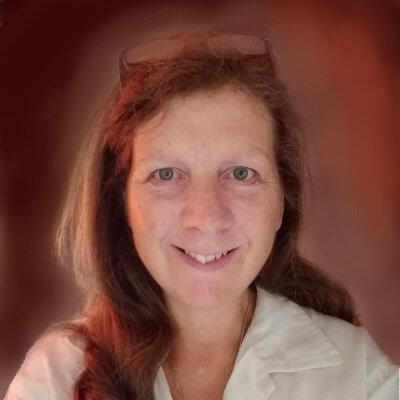 "Recently completed Ayush's
Indie Masterminds program. If you want to learn a ton about starting a system for small experiments online - and making them pay, he absolutely delivers ridiculous value for what he charges! Consider signing up now before he increases fees!"⭐⭐⭐⭐⭐
Notion Expert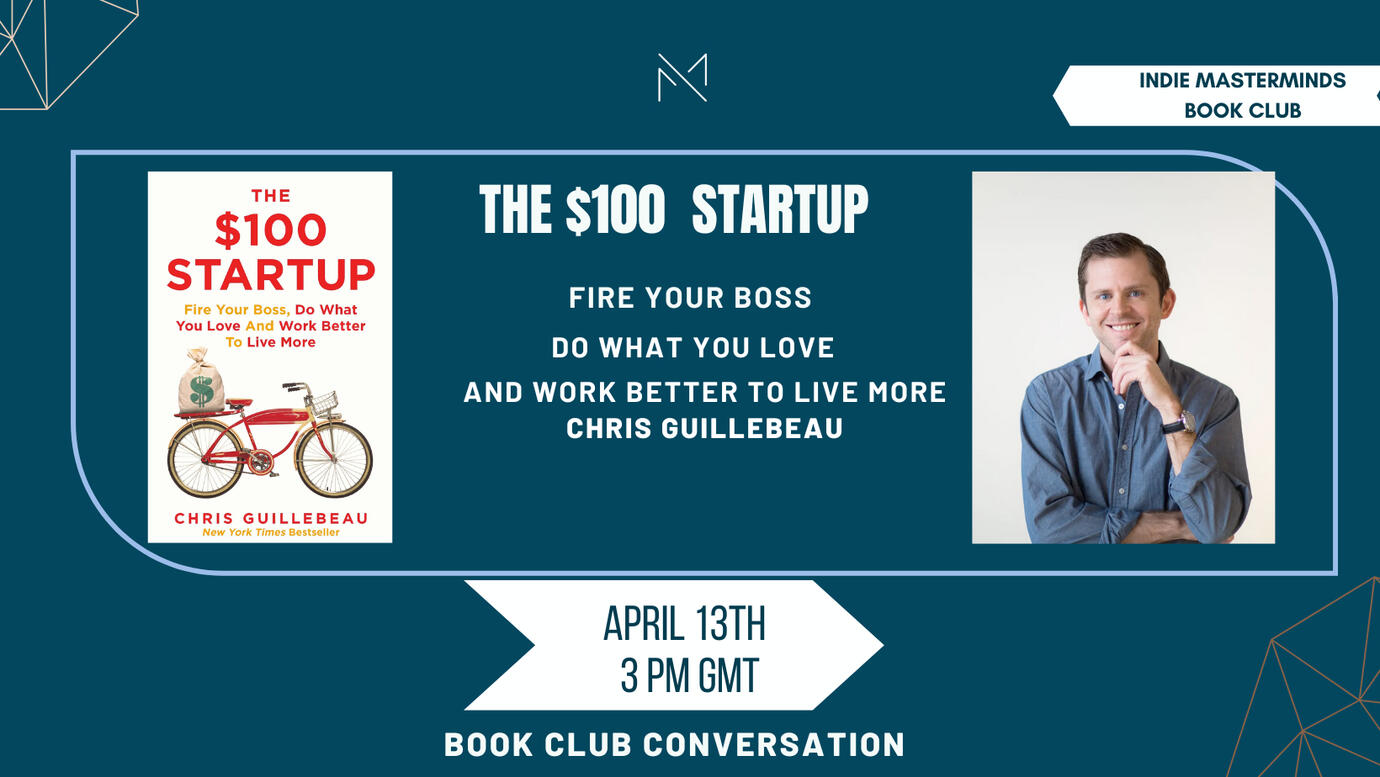 "Ayush works hard to provide clarity on the next steps and business goals for the Indie Mastermind members.Huge value for the price he's currently charging."⭐⭐⭐⭐⭐
Easy Plans that Work for You
Sprint
$125
Limited time price*
4 Weeks Private Mastermind Program

Weekly Hot Seats

Personalized Strategy Session

Community Membership: Lifetime

Bonus Products worth $300+
Half-Marathon
$250
Limited time price*
12 Weeks Private Mastermind Program

Weekly Hot Seats

Personalized Strategy Session

Community Membership: Lifetime

Bonus Products worth $300+
half-marathon perks
Landing Page Audit ($150 value)
Marathon
$750
Limited time price*
24 Weeks Private Mastermind Program

Weekly Hot Seats

Personalized Strategy Session

Community Membership: Lifetime

Bonus Products worth $300+
marathon Perks
1:1 Personalized Product and Strategy Consultation for 6 months($600 value)

Landing Page Audit ($150 value)

Twitter strategy consultation ($150 value)
Private Mastermind groups
You join a focused group of 4 founders (so you have your own personal advisory board)We meet over 1 live Zoom call every week. (so you can consistently work towards your goals)
Weekly Hotseats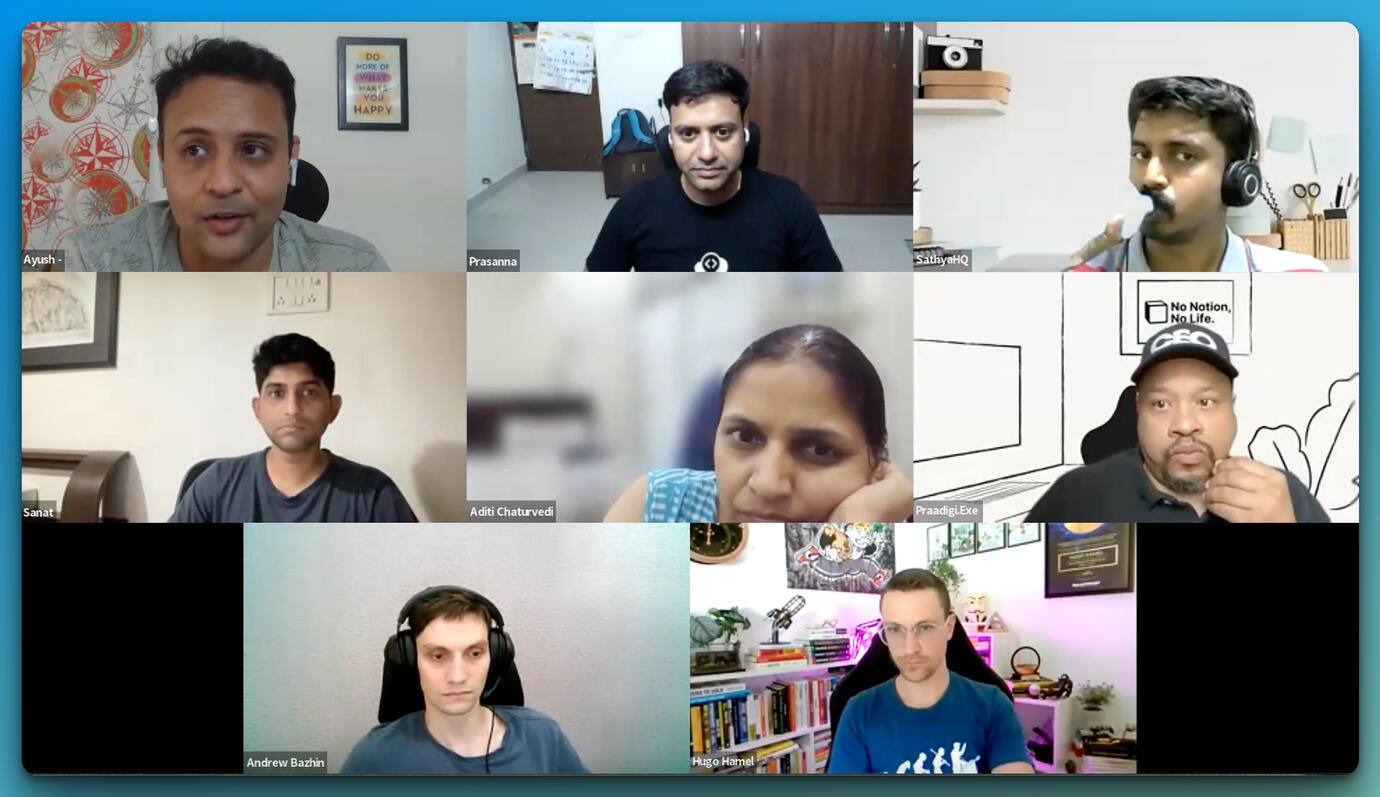 1 person gets to be on the HOT SEAT every week. (so they get the undivided attention of the group)On the hot seat, you can share the biggest challenges/problems in your business. (and the the group brainstorms together to solve your problems)
1:1 Introductions
Every week you get matched with 1 cool founder from the larger indie masterminds community.So you can expand your network and learn from the wisdom from a wide network of entrepreneurs
And there's more...
Private Slack group for async communication (so you're never out of touch with your group)

1 external facilitator (me) to manage it all (so you never have to hassle over the logistics)

Private Book Club with monthly events. (So you can keep learning and growing)

Exclusive community events every month (free forever!)

Pay once, and you're in forever 🎉
Mind-Blowing bonuses to help you win at every stage 💪
Trusted by seasoned entrepreneurs
Founder, FEATURE FLUX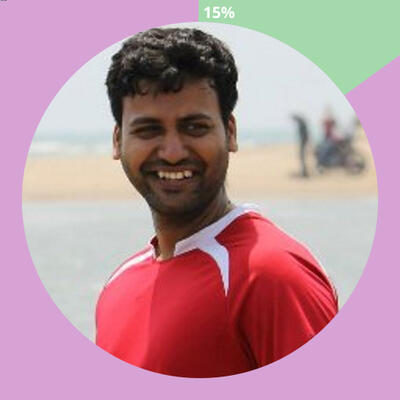 "If you want to move your business forward, it's important to be around others doing the same. But as solo founders, we can only rely on our own skill set and experience. The great thing about a mastermind is the collective background of your fellow members, from marketing to development to UX and much more. If you want to move your business forward, try Ayush's mastermind service. It might be the best business decision you make."⭐⭐⭐⭐⭐
Author and Entrepreneur
"Last month, I had a chance to work with Ayush through his IndieMasterminds.Loved the experience and value Ayush brought to the table. His willingness to help stood out. Can't recommend it enough to fellow Indiepreneurs+Creators."⭐⭐⭐⭐⭐
Founder, Build.so
"If you're looking for an accountable bunch of fellow indies to build a successful product, then Ayush's Indie Masterminds is a great community. I've been following Ayush's blogs and tweets for months and his advice has helped me grow my product significantly.⭐⭐⭐⭐⭐
"Intensely insight-rich and actionable advice"
Founder, Rollama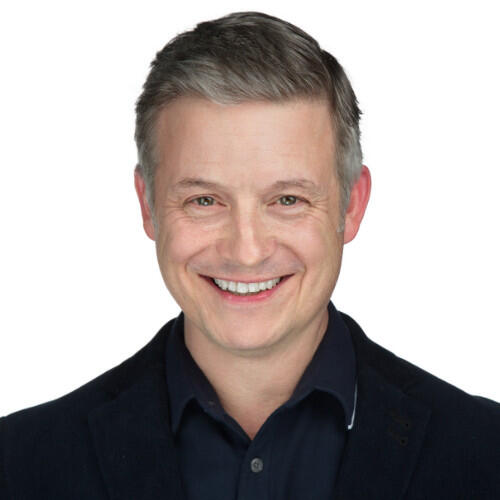 "Just finished a great 4-week cycle of Indie Masterminds led by Ayush. Intensely insight-rich and actionable advice. Recommended to any indie founder looking for signal in the noise. I'll be joining again in a few months."⭐⭐⭐⭐⭐
"Fast-tracks your journey"
SaaS Founder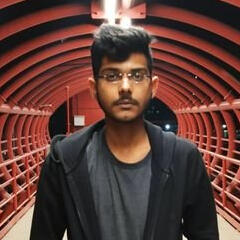 "Indie mastermind program fast-tracks your journey to achieving your goals. In a few weeks after joining, I finished my MVP and had two sales calls with potential
customers and | also had a lot of 'aha' moments while talking to Ayush and fellow indie hackers. It's amazing how accountable you are to yourself with the help of your fellow community members, which is one of the reasons why I've subscribed again to be part of the community."⭐⭐⭐⭐⭐
"Highly Recommend It"
Founder, NoCode Pro
"Just wrapped up Ayush's Indie Masterminds cohort.
It is exactly what I needed to flush out my idea(s) and have a few folks hold me accountable along the way.
Ayush is super organized and provides a ton of freebies when you sign up!
Highly recommend it!"⭐⭐⭐⭐⭐
"Always keep things on track"
Author and Entrepreneur
"I've done masterminds before and have gotten varying degrees of the value out of them. The thing that's different about Ayush's mastermind is that he helps facilitate them which helps ensure there's a strong driver to keep things on track (I've been in masterminds that seem to flail about after a while). The other thing I like as an organized person is that there's a reasonable agenda that allows for impromptu discussion as well as a specific end date for a mastermind. So you don't have to worry about being stuck for weeks (or months) in a group that you no longer want to be a part of trying to figure out how to excuse yourself. It's structured so you can jump in when you need a mastermind for your next project. Overall, I really enjoyed meeting the various community members and seeing what they were working on. I can't wait to give it another whirl when I'm ready to launch."⭐⭐⭐⭐⭐
More from our members
Sanat
Founder, HireVire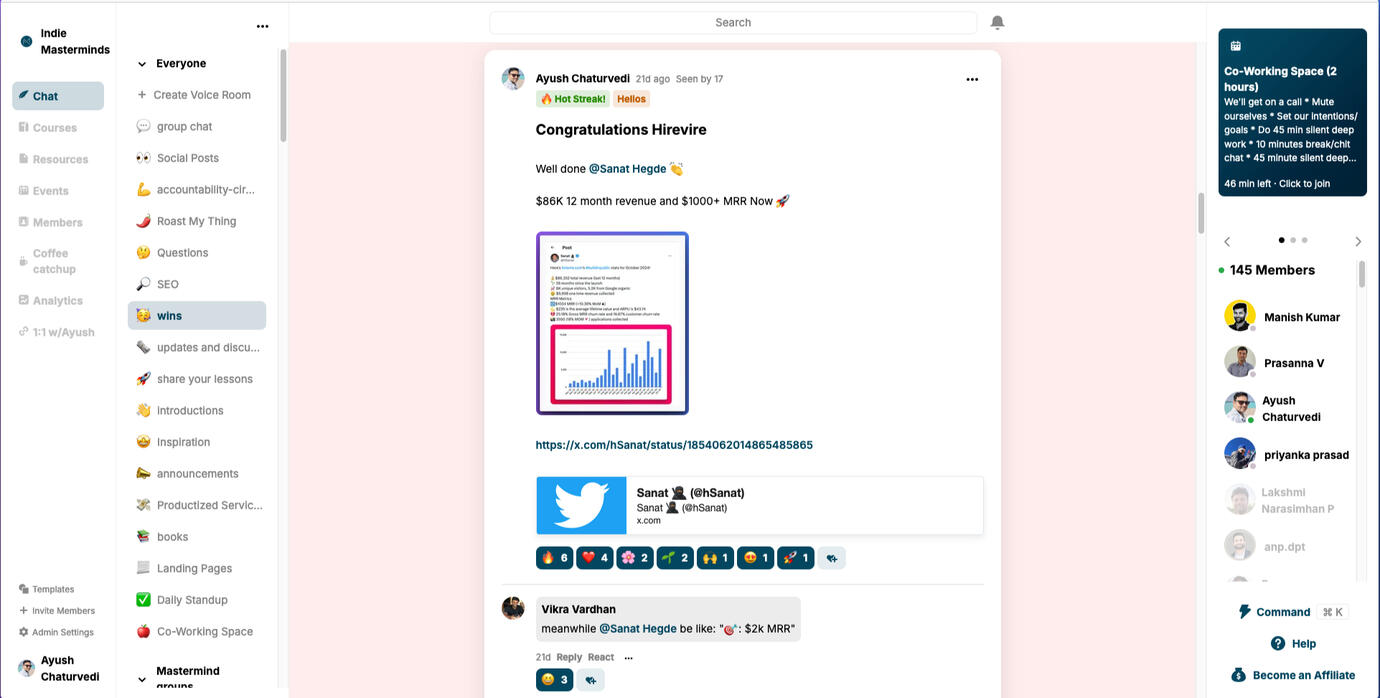 "Getting an accountability group outside of my friends helped me find creative solutions to my problems.
Would recommend it for anyone who's looking to seriously work on their product.
The perspective shift can be 🤯"⭐⭐⭐⭐⭐
Sathya
Founder, Yellow Visuals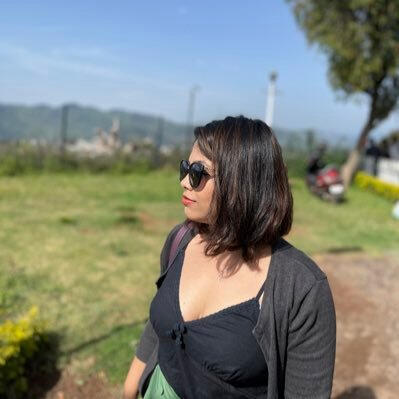 "For creative solopreneurs, a tribe of like-minded people is often the missing component. All thanks to Ayush' Indie Masterimnds now we have a sounding board & a support system to help each one of us carry on with our journey"⭐⭐⭐⭐⭐
Raghu
the learning guy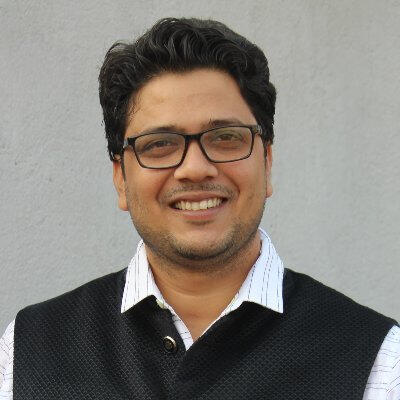 "Have you ever felt you need a place where you can share your struggles without any fear of judgment, brainstorm ideas & get support & feedback!
Indie Masterminds does exactly that."⭐⭐⭐⭐⭐
Meera
Web App Builder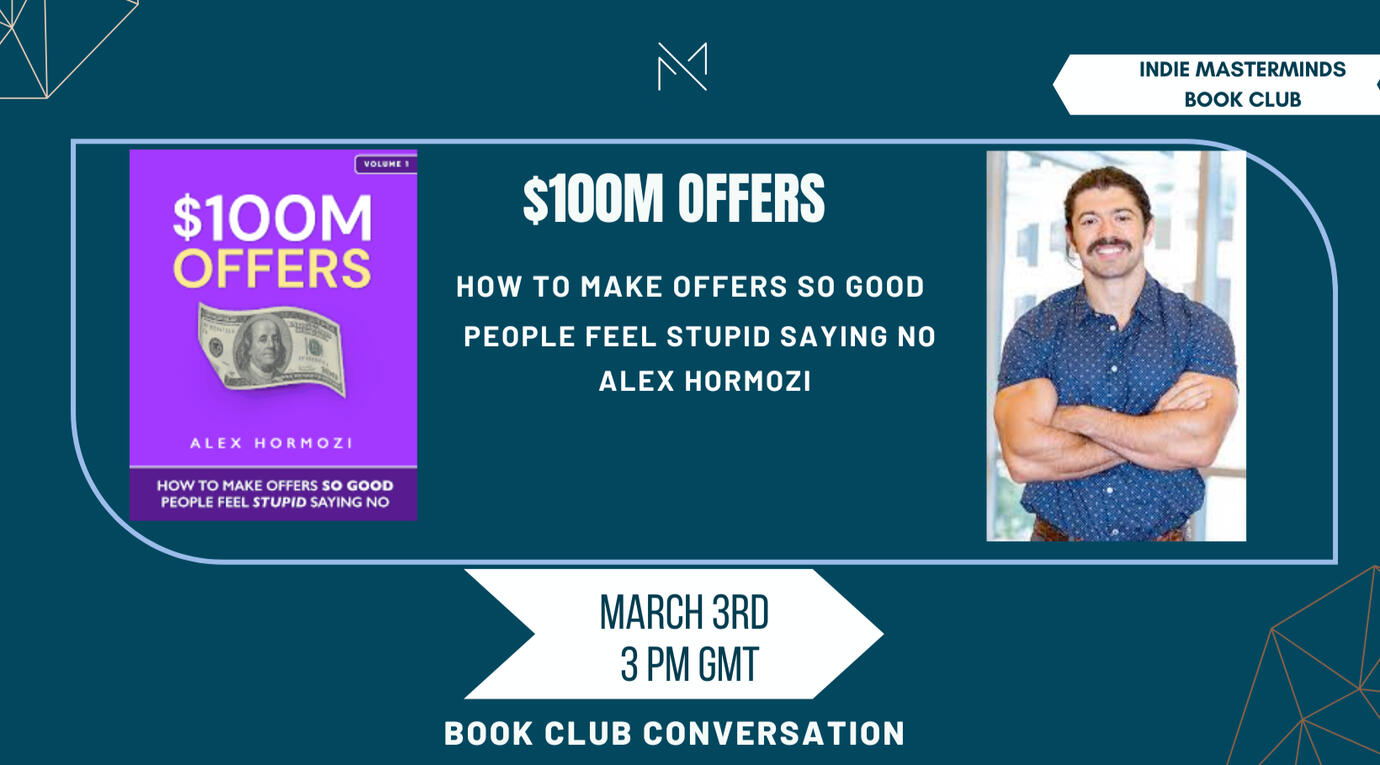 "Good to have a personal advisory board.
Keeps one honest about the blind spots."⭐⭐⭐⭐⭐
Feenix Pan
Founder, From tears to smiles
"What a great cohort. I learned quiet a bit. Looking forward to future collaborations"⭐⭐⭐⭐⭐
Darren Kal
Founder, Cross Promo Club
"Ayush is an awesome mastermind facilitator, very professional, always with thoughtful feedback and ideas to share 🧠 On top of that, he's hardworking, determined and a rising star ⭐ .. so maybe it will rub off some of that goodness to you when you join the next batch 🚀"⭐⭐⭐⭐⭐
Olawole Moses
AWS Expert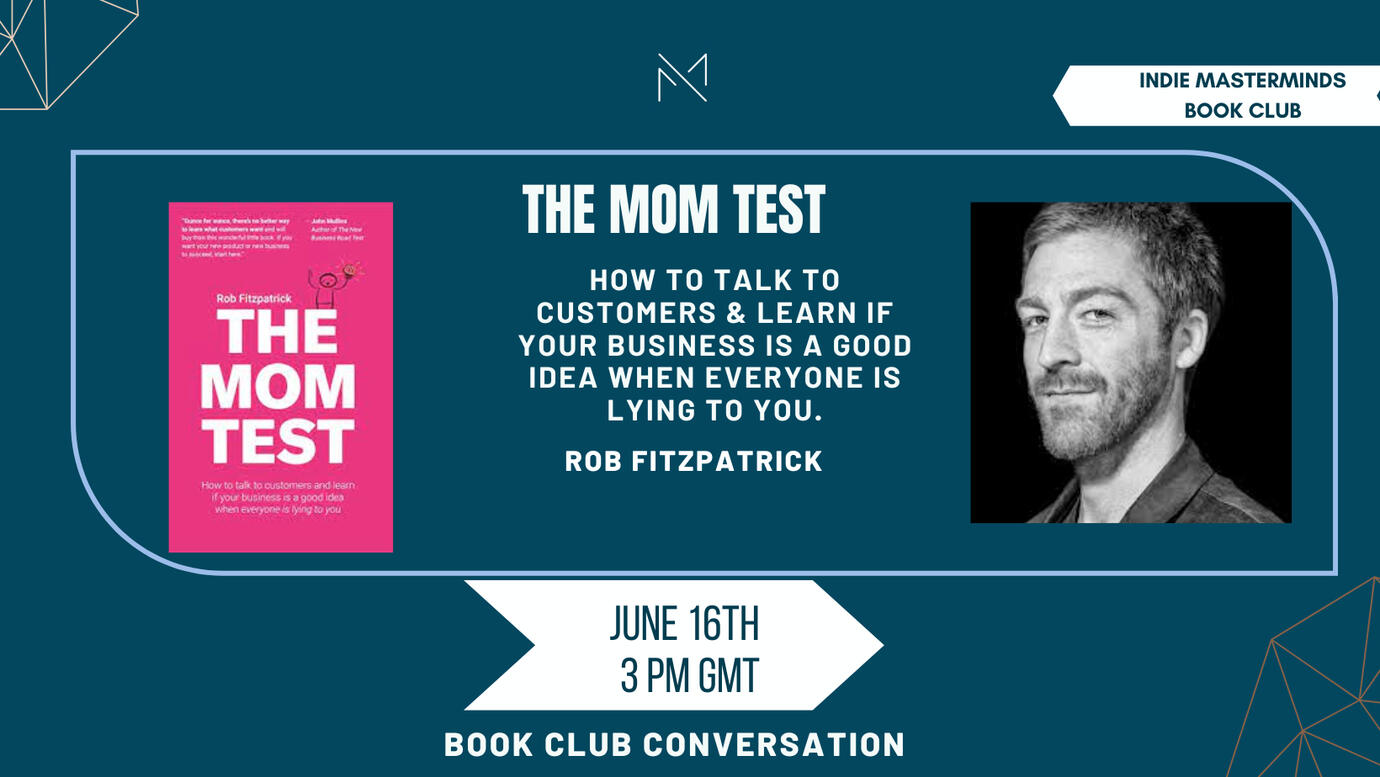 "I came to Mastermind with many goals and objectives to achieve. My Mastermind members listened to me and helped me to objectively focus on one goal that would be impactful
and beneficial to me - that is passing my AWS Solutions Architect Exam. I got reasonable feedback and motivation from my group members.I recommend joining this group to
push you to the next level of your growth."⭐⭐⭐⭐⭐
Founder, ByteChef
"IndieMasterminds is a super-calm community of great individuals. I enjoyed having hot-seat calls where I could freely share my current issues and worries regarding my recent startup journey."⭐⭐⭐⭐⭐
Dominic
Founder, Traverse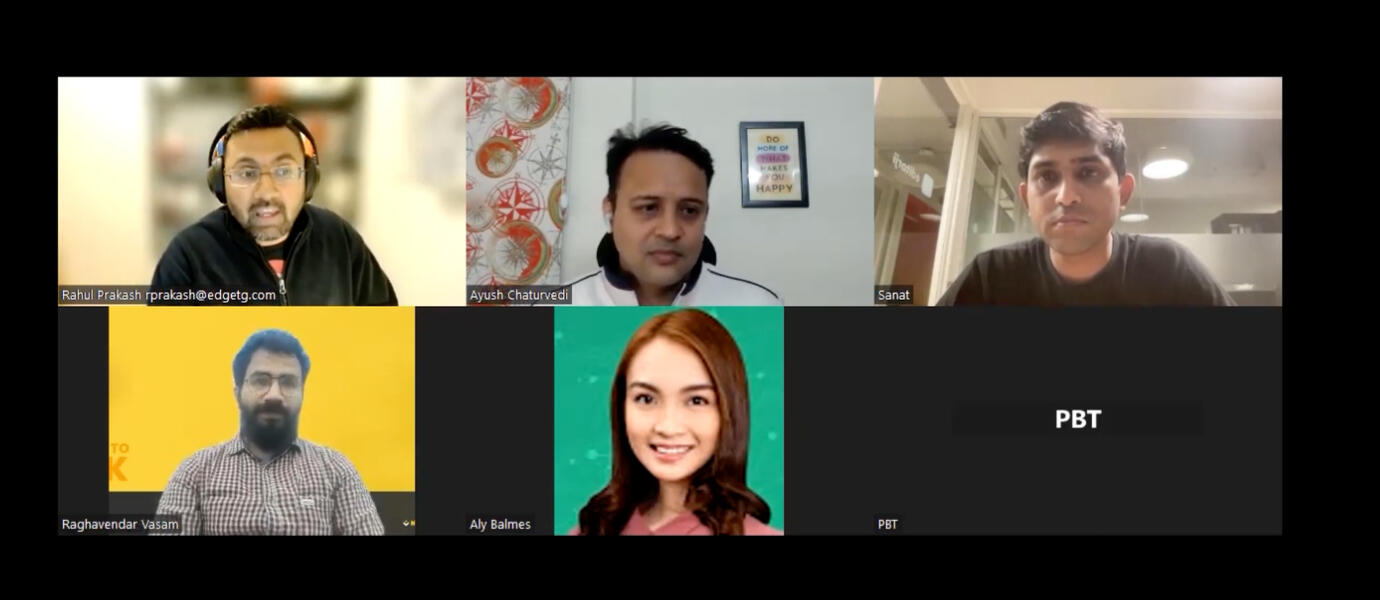 "Just finished Ayush''s Indie masterminds, learned a lot! Great to talk with other solopreneurs scaling their startup (or even just starting out)"⭐⭐⭐⭐⭐
Meet Your Facilitator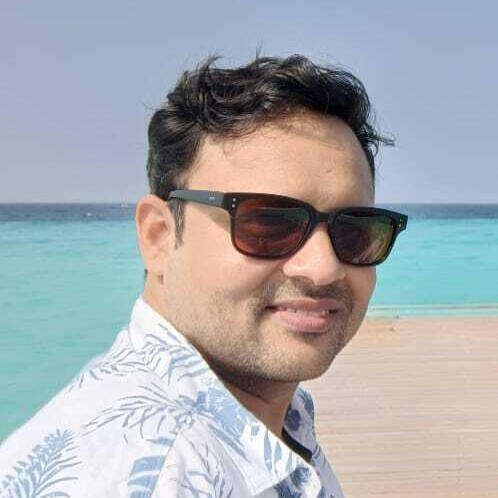 Hey there 👋 I am Ayush, I'm a Product Consultant, Writer and a Creator-Entrepreneur.
I quit corporate slavery back in August 2021 and since then I've built 12 products and 3 service businesses. I am also the creator of SuperFrameworks and the co-founder of Elephas App.I believe that the mastermind principle is the single most important personal growth strategy that has stood the test of time.
Right from Napolean Hill in 1937 to Mr. Beast in 2022 - Every successful entrepreneur has benefited from having a mastermind group around them.
And now, I want to help you find a mastermind group of your own!
FAQs
At what times will the mastermind calls happen?
Once you register, you will be asked to share your time zone and availability. Then you will be assigned to a group of other members with similar availability.
We have had members from all across the world and various time zones.
Who will be the other members in my mastermind group?
Your mastermind group members will be solopreneurs like you - just 1 step ahead or 1 step behind you.
Why is this paid? I can just join a free community.
When you're not paying for something, you are the product being sold.Most free communities are promotion zones where people are only looking to build an audience and grow their business at the cost of YOUR attention.A paid mastermind has a single purpose - Growing your business.There are 3 more benefits to joining a paid mastermind:1. It filters out people who are not serious about their business 🤷
2. It keeps you accountable (you learn more from something when you have paid for it, yes it's human psychology 🧠)
3. It can cover a facilitator's costs (so the members don't hassle over the logistics every week)😀
Okay I get it, this is great, but founder masterminds cost thousands of dollars, why does this cost so less, what's the catch?
No catch. You are an early bird, prices will go up soon 😃
What business model do I need to have to benefit from the group?
Any business model can work, but it's good if you fall into these 3 categories -1. Software business (B2B SaaS, B2C consumer products, etc.)
2. Content business (Newsletters, Podcasts, E-books, Courses, etc.)
3. Service business (Freelancing, Agency, Consulting, etc.)If you're not sure of your business model yet, feel free to join, you can use the group to figure out your business model, your offering, and your marketing strategy.
I am an introvert. Will this work for me?
A private mastermind is a safe space with fellow like-minded entrepreneurs. You will never feel out of place or uncomfortable. But you do have to commit to 1 hour a week to benefit from the group.
At what stage of my journey can I join?
At any stage:
- Full-time job but starting a side hustle.
- Pre-idea stage, market research, validating demand.
- Building distribution (A social media audience, newsletter, waitlist, etc.)
- Already have an idea, building the product, taking it to market. No revenue yet.
- Have revenue, looking to grow and scale your business.
You will be assigned a group according to your stage, so you will always have a chance to learn without feeling out of place.
Can I not join a paid community?
Sure, but you never get a high-touch experience at a paid community, you will never be able to extract all the benefits and the recurring costs will start to add up soon.
Got more questions?
Just hit the tiny bubble on the right, let's chat 🙋